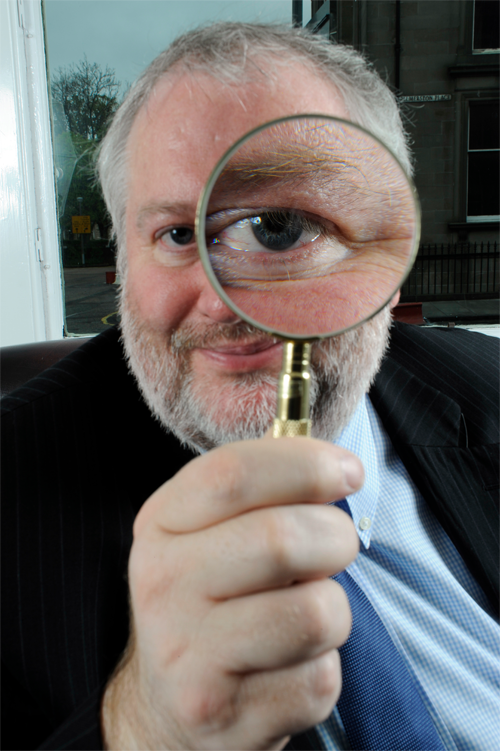 Jeffrey Meek was admitted to the Institute of Chartered Accountants of Scotland in 1987 and was a partner in Primrose McCabes & Co since 1989, this firm changed its name to McCabes and subsequently took over the Edinburgh office of BDO Stoy Hayward and merged with French Duncan LLP in 2008.
Jeffrey focussed on corporate finance in addition to managing a mixed portfolio of audit, charities and accountancy clients. He undertook a number of forensic accounting projects mostly for clients but started to build on his relationships with solicitors and the balance of work changed to external forensic accounting projects. In May 2012 the firm recognised the growing contribution that forensic accounting and expert witness services was making to the firm and Jeffrey stood down as managing partner of the Edinburgh office to take on the new created role of head of forensic accounting.
The levels of work and diversity of assignments continued to grow where it became impractical to manage a significant compliance portfolio and undertake hands on forensic accounting assignments so Jeffrey took the decision to leave French Duncan LLP to setup an new independent firm to focus on forensic accounting and expert witness services.
We offer a broad range of forensic accountancy services such as personal injury, business valuations, losses arising from mis-sold hedging products, commercial disputes, divorce investigations, fraud investigations, proceeds of crime, expert determination, professional including audit negligence.
We now work regularly with solicitors across Scotland and in London helping them prevent and resolve legal disputes through our forensic accountancy expertise. We aim to provide our clients with a high quality independent service.
We undertake both civil and criminal assignments and act for defendants, claimants and as single joint experts.